SIR 2018: GAE reduces pain and disability from knee osteoarthritis
By
Geniculate artery embolization (GAE) is a new procedure performed to reduce pain, stiffness, and difficulty performing daily activities caused by knee osteoarthritis (OA). This minimally invasive, image-guided treatment blocks key arteries in the knee to reduce inflammation and pain. Interim results presented at SIR 2018 indicate that GAE may have a significant impact in the treatment of osteoarthritis pain as a whole, offering an alternative to joint injections and/or pain medications.
Sandeep Baglia, MD, director of interventional radiology at the Vascular Institute of Virginia in Woodbridge, told attendees that the majority of study participants achieved significant pain reduction and improvements in range of motion, avoiding more invasive procedures. These patients experienced pain reduction within days of the procedure that continued for a full month.
The prospective multicenter clinical trial is being conducted to determine if GAE reduces severity of pain and disability. Its secondary aim is to determine if GAE can result in the decreased necessity for ongoing conservative OA therapies such as medication therapy and joint injections. The procedure involves inserting catheters through a pinhole-sized incision, blocking the very small arteries or capillaries within the lining of the knee and thus reducing inflammation caused by osteoarthritis. The outpatient procedure is performed by interventional radiologists, and takes between 45-90 minutes.
The study has completed enrollment of 20 patients with severe osteoarthritis pain, with final results expected later this year. Dr. Baglia reported the results of 13 patients. Each patient's pain and disability were assessed by two scales: the Western Ontario and McMaser University Osteoarthritis Index (WOMAC) to measure function and a visual analog scale (VAS) to categorize pain intensity. Magnetic resonance imaging (MRI) was also performed. Evaluations were made before and after the treatment.
Median baseline OA was Kellgren Lawrence (KL) Stage 3. Neovascularity was identified in the area of pain in all 13 patients by arteriography. GAE was technically successful, and significantly decreased pain at 1 month as measured by VAS(-58 mm) in eight patients eligible for clinical follow-up. Global WOMAC score also decreased (mean -36.3). The combined scales represent an 80% improvement in function compared with pre-procedure conditions.
"None of the patients participating in this clinical trial experienced any major adverse events relating to GAE," said Dr. Baglia. "We are very encouraged by the results and the implications for the millions of individuals suffering from this common, yet debilitating condition."
"This procedure could have a significant impact in the treatment of osteoarthritis pain as a whole," he added. "The current mainstay of treatment in patients who have arthritis are pain medications, which come with significant side effects and risks. But GAE provides another option for patients struggling with pain and may even allow patients to avoid the painful recovery of knee surgery and the need for the kind of opioid pain medications associated with the dangerous epidemic in the United States."
Back To Top
---
SIR 2018: GAE reduces pain and disability from knee osteoarthritis. Appl Radiol.
By
Staff News Brief
|
April 10, 2018
About the Author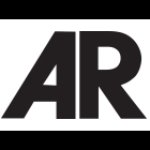 Staff News Brief