SIR 2018: Percutaneous CT-guided cryoablation for weight reduction
By
Losing weight may be possible with a percutaneous computed tomography-guided cryoablation, a new weight-loss procedure designed for mild-to-moderately obese individuals being tested at Emory University School of Medicine in Atlanta. Attendees at the annual scientific meeting of the Society of Interventional Radiologists held in March in Los Angeles learned that 10 individuals participating in a pilot study lost weight and reduced their body mass.
The procedure involves freezing the nerve that carries hunger signals to the brain. During the procedure, an interventional radiologist inserts a needle through the patient's back, and performs percutaneous CT-guided cryoablation of the posterior vagal trunk. This nerve, located at the base of the esophagus, is one of several mechanisms that sends an "empty stomach" message to the brain.
The study cohort included 8 female and 2 male patients, who ranged in age from 27 to 66 years. They had a Body Mass Index (BMI) between 30 and 37. All participants were followed for 90 days, during which they reported decreased appetites. The overall average weight loss was 3.6% of initial body weight and an average decline of nearly 14% of the excess BMI.
"Medical literature shows the vast majority of weight-loss programs fail, especially when people attempt to reduce their food intake," said session presenter and the study's lead author, David Prologo, MD. "When our stomachs are empty, the body senses this and switches to food-seeking survival mode. We're not trying to eliminate this biological response, only reduce the strength of this signal to the brain to provide a new, sustainable solution to the difficult problem of treating mild obesity."
Dr. Prologo, an interventional radiologist, told session attendees that more patients are being recruited for a larger clinical trial of the procedure to test its efficacy and durability. He noted that the pilot study had a small sample size and that the findings he reported are interim results.
This study was funded by HealthTronics, a medical technology company headquartered in Austin, TX, that manufactures the ablation probes used for the treatment.
Back To Top
---
SIR 2018: Percutaneous CT-guided cryoablation for weight reduction. Appl Radiol.
By
Staff News Brief
|
April 10, 2018
About the Author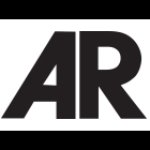 Staff News Brief