SNMMI Urges Congress for Increased Federal Research Funding
By News Release

The Society of Nuclear Medicine & Molecular Imaging (SNMMI), along with 368 members of the Ad Hoc Group for Medical Research have asked Congress to allocate sufficient funding to the Labor-HHS Subcommittee for investment in NIH and other agencies that promote the health of our nation. The letter sent by the group also urged Congress to work expeditiously to complete FY 2023 appropriations in a timely manner. The Ad Hoc Group includes organizations representing patients, scientists, health professionals, research and academic institutions, educators, and industry.
SNMMI and the Ad Hoc Group are grateful to Congress for making meaningful growth in annual funding for the National Institutes of Health (NIH) a key, bipartisan national priority. NIH-funded biomedical, behavioral, social, and population-based research improves our understanding of fundamental life and health sciences, equips the nation to combat both known and unprecedented health threats, and converts the hope of improved health into a reality for patients and their families. The federal investment in this lifesaving work in labs across the country also has a multiplier effect in local and regional economies, catalyzes new industries, enhances the U.S.'s global competitiveness, establishes viable career paths for aspiring scientists of diverse backgrounds, and generates other high-quality jobs in communities nationwide.
To promote the sustained, robust growth necessary to make consequential progress against pressing health challenges, we recommend a FY 2023 program level of at least $49.048 billion for the NIH base budget, which would represent an increase of $4.1 billion over the comparable FY 2022 funding level (an increase of $3.5 billion or 7.9% in the NIH appropriation plus funding from the 21st Century Cures Act for specific initiatives). SNMMI and the Ad Hoc Group strongly urge lawmakers to ensure that any funding for the new Advanced Research Projects Agency for Health (ARPA-H) supplement our $49 billion recommendation for NIH's base budget, rather than supplanting the essential foundational investment in the NIH. The coalition also supported the president's proposal to supplement the NIH budget with additional mandatory funding to speed the pace of pandemic response and readiness.
In addition to sending a letter to our lawmakers, SNMMI has submitted outside witness testimony to the Senate Appropriations Committee, Subcommittee on Labor, Health and Human Services, Education. and related agencies advocating for increased NIH funding. We also plan to submit outside witness testimony to the House Appropriations Committee.
Back To Top
---
SNMMI Urges Congress for Increased Federal Research Funding . Appl Radiol.
By
News Release
|
May 18, 2022
About the Author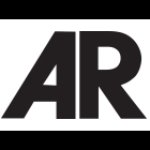 News Release