Study: Chest CT exams still overused for early stage breast cancer patients
By
Major professional societies that develop evidence-based guidelines consistently agree that ordering a CT exam for a newly diagnosed early-stage breast cancer patient to rule out pulmonary metastases is inappropriate, as such entities are found in less than 3% of all cases.
Yet, in the United States, chest CT exams continue to be overused in the initial workup, according to a study by Physicians at Washington University School of Medicine (WUSM) in St. Louis. The physicians investigated the extent to which patients with early stage breast cancer at the hospital over a 14-year period had chest CTs and to determine what percentage of these patients had lung metastases. Their findings, published in the Journal of the National Comprehensive Cancer Network (JNCCN), add to published evidence showing that for asymptomatic early stage breast cancer patients, chest CT is unnecessary.
The National Comprehensive Cancer Network (NCCN), of which Washington University School of Medicine is a member, does not recommend any imaging other than diagnostic bilateral mammography, ultrasound, and/or breast magnetic resonance imaging (MRI) unless a patient has signs or symptoms of distant metastases. The NCCN recommends chest CT only if pulmonary symptoms are present at diagnosis. The published guidelines of American Society of Clinical Oncology (ASCO), the European Society for Medical Oncology (ESMO), and the British National Institute for Health and Clinical Excellence (NICE) concur.
The WUSM researchers study used the Siteman Cancer Center oncology database to identify 3,321 patients, 62% of whom had stage I and 38% of whom had stage II breast cancer. More than one-third (36.2%) of the stage II patients had a staging chest CT, as did 11% of stage I patients. Pulmonary nodules were identified 21.5% of the chest CTs. An average of 2.334 additional follow-up chest CT examinations for these 147 patients were performed, with some patients having up to 16 additional chest CTs.
Of the 683 patients who had a chest CT performed within 6 months of diagnosis, only 3 patients, or less than one half of one percent (0.0044%) had pulmonary metastases identified by the initial staging chest CT. These three patients were upstaged to a stage IV breast cancer. Two additional patients who complained of chest pain were diagnosed within a year. Four patients who had routine follow-up chest CT exams were diagnosed with metastases 21 to 91 months later. Seven of these patients were stage II and two patients were stage I breast cancer. There were no significant differences in either patient demographics, clinical stage, or tumor characteristics between the patients who had pulmonary metastases and those who did not.
Co-author Amy E. Cyr, MD, assistant professor of surgery in the Section of Endocrine and Oncologic Surgery, and co-authors reported that women who had staging chest CT examinations tended to be younger, had T2 and T3 tumors, and involved nodal metastases. They also were more likely to have estrogen receptor-negative, progesterone receptor-negative, and HER2-amplified tumors.
"The overwhelming majority of nodules found in this study's patient population classified as false positive results, said lead author Barbara Dull, MD, a breast oncology fellow at the time. "Not only do the costs of chest CT and subsequent imaging and work-up put a cost constraint on the already burdened health care system, but the psychological impact of such results on a patient and their family is enormous."
Dr. Cyr told Applied Radiology that WUSM has not yet implemented a protocol to reduce the use of unnecessary staging studies. She said, "Our first step was to inform our physicians of the current practice. I personally do try to adhere to the guidelines and use the data presented in our paper to reassure early stage breast cancer patients and to inform them why staging CT scans are not indicated."
In an accompanying editorial in JNCCN, Pamela J. DiPiro, MD, an associate radiologist at Brigham and Woman's Hospital in Boston, wrote that "radiologists play a central role in educating referring providers and patients in the appropriateness of imaging studies by providing evidence-based guidelines for initial and follow-up recommendations."
Dr. DiPiro references the importance of clinical decision support (CDS) systems to alert referring physicians to the inappropriateness of an advanced imaging exam, such as a chest CT for asymptomatic early stage breast cancer patients. Evidence-based guidelines may reassure concerned and insistent patients and their physicians who may be concerned about legal ramifications. Protocols requiring radiologist consultation to override a CDS system also would empower radiologists to communicate their knowledge about radiation exposure that is inappropriate and unnecessary in the vast majority of cases.
REFERENCES
DiPiro PJ. Evidence-Based Guidelines: Optimizing Imaging in Cancer Care. J Natl Compr Canc Netw. 2017 15; 6: 849-850.
Dull B, Linkugel A, Margenthaler JA, et al. Overuse of Chest CT in Patients With Stage I and II Breast Cancer: An Opportunity to Increase Guidelines Compliance at an NCCN Member Institution. J Natl Compr Canc Netw. 2017 15; 6: 783-789.
Back To Top
---
Study: Chest CT exams still overused for early stage breast cancer patients. Appl Radiol.
By
Staff News Brief
|
August 03, 2017
About the Author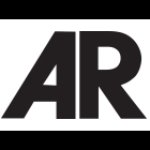 Staff News Brief