Tablets suitable for remote CTA interpretation
By Staff News Brief
A tablet computer can be used to reliably read coronary CT angiography (CTA) exams remotely, according to radiologists at Johns Hopkins University School of Medicine in Baltimore. They describe a comparative evaluation of 50 CTA scans read remotely using an iPad® via a high speed dedicated Internet connection and standard clinical 3D workstations in the radiology department in an article in Emergency Radiology.
Some hospitals do not offer coronary CTA on a 24/7 basis due to the lack of on-site availability of subspecialty radiologists. The authors of the study believe that remote reading of coronary CTA could expand access by providing a platform for after-hour emergency department coverage on an as-needed basis without requiring images to be interpreted in a hospital radiology department. Noting that coronary CTA exams present special challenges for remote interpretation, they conducted the evaluation to determine the accuracy of stenosis assessment. The authors focused on interpretation challenges that included visualization of small coronary arteries generally less than 5 mm in size and the ease of interactive manipulation of the imaging volume into reformatted planes.
Using either a clinical 3D workstation or an Apple iPad with a dedicated 3D imaging app (Syngo Web Viewer®, Siemens Medical Solutions) two radiologists independently reviewed 50 CTA exams two weeks apart. The app had functions for manipulation of the complete axial dataset. 360 degree stacks of 3-mm rotating cMPRs through each coronary and long- and short-axis MPRs of the heart could also be reviewed. The 50 cases were also reviewed on the workstation by two additional subspecialty radiologists working in consensus to establish reference scores.
All the radiologists were instructed to score stenosis severity on a per-vessel basis for five major coronary arteries. The same four point scale was used for the maximal degree of stenosis for diagonal branches as a group and obtuse marginal branches as a group. They also recorded the overall per-patient maximum stenosis severity across all vessels as well as any coronary artery anomalies or aneurysms.
Lead author Stefan L. Zimmerman, MD, of the Department of Radiology and Radiological Sciences, and colleagues reported that the 50 cases included 6 vessels with severe coronary artery disease (CAD) and 9 with moderate CAD. Twenty-two cases were completely free of CAD in any vessel, and the remaining 13 cases had mild disease in one or more vessels. A total of seven coronary artery anomalies and one coronary artery aneurysm were identified.
The researchers wrote that there was no significant difference in agreement with the reference standard for per-vessel stenosis scores using either the 3D workstation or the iPad. Overall, there was no difference between the iPad and the standard workstation in the percentage agreement with the reference per-vessel stenosis scores of the two readers (74% and 76% agreement, respectively) Overall agreement with the reference increased to 87% and 90% for the iPad and clinical workstation respectively, when stenosis scores were simplified to a binary presence/absence of significant CAD (defined as any stenosis greater than 50%).
"Our study showed a similar equivalence between clinical workstations and the iPAD. Six out of seven vessels showed no evidence of a difference in assessment… . We found perfect agreement between readers and the reference scores for identification of coronary artery anomalies and aneurysms using the iPad," they wrote.
The authors stated that the use of 3D imaging is an absolute requirement for the interpretation of coronary CTA. It is imperative that the software be able to perform the standard 3D post-processing steps, specifically the interactive creation of MPRs and MIPs. They also recommended that remote reading of coronary CTA exams include a protocol to convey findings to covering physicians. At Johns Hopkins, when a remote study is performed, the interpreting radiologist is provided the contact information of the ordering physician and is expected to discuss the case directly with him/her. A preliminary verbal report is then prepared and stored in the patient's electronic medical record by the emergency department provider until a formal report can be dictated by the cardiac imager.
The authors also noted that the software used on the tablet uses cloud computing, with no clinical images stored locally on the device. 3D data was processed on the server in the radiology department and streamed in real-time. For these reasons, a robust and secure wireless Internet connection is assumed.
"Patients don't always follow a strict 9 a.m. to 5 p.m. schedule, particularly those in the emergency department. We believe the iPad can now become part of the clinical routine for remote coranary CTA reading, which should have the benefit of facilitating after-hours reading of these examinations," Dr. Zimmerman told Applied Radiology.
REFERENCE
Zimmerman SL, Lin CT, Chu LC et al. Remote reading of coronary CTA exams using a tablet computer: utility for stenosis assessment and identification of coronary anomalies. Emerg Radiol. Published online April 16, 2016. DOI 10.1007/s10140-016-1399-9.
Back To Top
---
Tablets suitable for remote CTA interpretation. Appl Radiol.
By
Staff News Brief
|
June 07, 2016
About the Author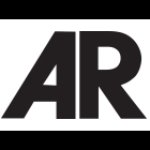 Staff News Brief