The Appy-Score: an ultrasound scoring system for children with suspected acute appendicitis
By Staff News Brief
Radiologists at Texas Children's Hospital in Houston have developed a scoring system and structured report template to clearly convey findings of ultrasound exams performed on children suspected of having acute appendicitis. They describe the "Appy Score" in detail and the process to validate it in an article published in the December issue of Pediatric Radiology. The authors hope their standardized method for streamlined ultrasound interpretation and reporting will be adopted by other hospitals treating pediatric patients to reduce the need for a CT scan.
An ultrasound is the primary diagnostic imaging exam ordered for children presenting with suspected appendicitis at Texas Children's Hospital. The exam consists of gray-scale and color Doppler ultrasound imaging of the right lower quadrant with graded compression. Screening images of the bladder, liver, gallbladder and right kidney are routinely obtained as well.
When radiologists received feedback in early 2013 from referring physicians that some of their reports contained inconsistent or noncommittal language that created uncertainty about the findings, they decided to develop the scoring system and structured report template to ideally eliminate ambiguity. The Appy-Score has six categories, ranging from a normal-appearing appendix to diagnosis of non-perforated and perforated appendicitis. Score numbers 1-3 indicate no findings of appendiceal or periappendiceal inflammation. A score of 4 is equivocal, and two scores define appendicitis. The scoring system and the structured report template were developed by a multidisciplinary team of pediatric radiologists, pediatric surgeons, and pediatric emergency medicine physicians.
Co-author Robert C. Orth, M.D., Ph.D., a staff radiologist in the body radiology, musculoskeletal, and nuclear radiology sections, and colleagues conducted a study to formally evaluate their ability to implement the scoring and reporting system and to determine the Appy-Scores ability to stratify risk for patients. They also wanted to measure the effect of the scoring system on ultrasound diagnostic performance measures, follow-up CT exam rates, and negative appendectomy rates.
The patient cohort consisted of 1,235 children who had an ultrasound exam during the first five months of 2013 before the Appy-Score was implemented and 686 patients who had an exam between July and October in 2013, the first 90 days the scoring system was in effect for use. Use of the scoring system did not occur automatically. When it was first initiated in July, only 24% of the exams were reported with this format. By the end of September, this had risen to 89%.
The authors determined that the incidence of definitively reported appendicitis increased from 23.1% pre-implementation to 41.7% when the scoring system was used. Interestingly, there also was an increase in diagnosis to 33.4% in the reports that were prepared conventionally during the three month post-implementation time frame. They also determined that 6.6% of the pre-implementation reports in the study contained ambiguous language or were designated equivocal and required consensus review, and that the number of subsequently ordered CT exams decreased by 31% with the new scoring/reporting system implementation.
Sensitivity, specificity, and positive predictive value (PPV) for both pre- and post- implementation reports were comparable. Only the negative predictive value measurement was statistically significant, decreasing from 98.8% pre-implementation to 96.7% post-implementation. Negative appendectomy rates did not statistically change, at 4.4% and 4.1% respectively.
"The success of this process improvement initiative has led our institution to investigate other disease processes that would lend themselves to a similar standardization of radiology reporting templates to improve clarity and effective communication. Projects regarding neonatal abdominal radiography for suspected necrotizing enterocolitis and ultrasonography to evaluate for pyloric stenosis are in development," the authors wrote. Working with emergency physicians, they are also investigating the effect of the Appy-Score on other emergency department processes.
REFERENCE
Fallon SC, Orth RC, Guillerman RP, et al. Development and validation of an ultrasound scoring system for children with suspected acute appendicitis. 2015 Pediatr Radiol. 45;13:1945-1952.
Back To Top
---
The Appy-Score: an ultrasound scoring system for children with suspected acute appendicitis. Appl Radiol.
By
Staff News Brief
|
December 21, 2015
About the Author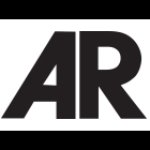 Staff News Brief