Trends in follow-up imaging by breast cancer survivors
By
Imaging guidelines for breast cancer survivors are very specific: annual mammograms are recommended for all patients unless they have had bilateral mastectomies. However, not all heed this advice, as shown by researchers from Mayo Clinic, who reviewed screening exam trends in over 27,000 women and reported their findings in the May issue of the Journal of the National Comprehensive Cancer Network
The study evaluated predictors and rates of annual mammogram compliance as well as breast magnetic resonance imaging (MRI) scans. Led by principal investigator Kathryn J. Ruddy, MD, of the Mayo Clinic's Department of Oncology in Rochester, MN, the researchers used a national database of more than 100 million individuals with Medicare Advantage or private health insurance to identify 27,212 women who had breast surgery for newly diagnosed non-metastatic cancer in one breast between June 2005 and April 2015. The women were followed in 13-month increments for up to 10 years, with a median follow-up of 34 months.
The patient cohort of the first 13 months was predominantly over 50 years old, with 42% ages 50-64 and 38% over 65. Three-fourths of the patients were Caucasian, 12% were black, 6% Hispanic, and 3% Asian. Seventy-three percent had a lumpectomy and 27% a mastectomy.
Throughout the study period, 14% of the women did not have any breast imaging surveillance during the first 13 months following treatment. This increased to 20% during the fifth year. Half of the 4,790 women who were followed for five consecutive years had a mammogram every year, and the other half alternated between mammography and breast MRI or skipped breast imaging entirely in certain years. The researchers reported that younger and older women who had had a mastectomy and/or chemotherapy were less likely to have follow-up mammograms.
Younger patients were more likely to have a breast MRI examination, which the authors suggested may have been due in part to breast density. They suggested that the increased availability of three-dimensional mammography may reduce the use of breast MRI in this population.
The authors also determined that black women in this cohort were less likely to have follow-up mammograms or breast MRI exams. They were unable to identify the cause due to limitations of claims data.
Because this database represented only women with health insurance, the authors pointed out that their findings were not necessarily representative of imaging patterns in breast cancer survivors who do not have insurance. Future studies to identify factors associated with breast imaging may help improve adherence to survivorship guidelines.
"Clinicians should speak with breast cancer survivors about the importance of annual mammograms for the detection of local recurrences as well as new breast cancers," Dr. Ruddy told Applied Radiology. "Survivorship care plans with clear follow-up instructions may also help facilitate adherence to recommended breast imaging schedules."
REFERENCE
Ruddy KJ, Sangaralingham L, Freedman RA, et al. Adherence to guidelines for breast surveillance in breast cancer survivors. J Natl Compr Canc Netw. 2018 16;5: 526-534.
Back To Top
---
Trends in follow-up imaging by breast cancer survivors. Appl Radiol.
By
Staff News Brief
|
June 29, 2018
About the Author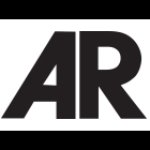 Staff News Brief