U.K. Study: Mammographers interpreting screening mammograms "immune" to vigilance decrement
By Staff News Brief
It's a question that every radiologist interpreting screening mammograms has undoubtedly asked: Did I miss a cancer due to visual fatigue from this exacting, repetitive activity? The answer is "probably not," according to a study involving more than 1 million screening mammograms interpreted by 360 mammographers at 46 specialized breast screening centers in the United Kingdom. An article in the Journal of the American Medical Association reported that no statistically significant differences in detecting breast cancer were identified based on the order in which mammograms were read in batch interpretation.
The Changing Case Order to Optimise Patterns of Performance in Screening (CO-OPS) study was a national clinical trial conducted to determine if a vigilance decrement in breast cancer screening exists and whether changing the order of exams to be interpreted could increase breast cancer detection with double reading. Laboratory tests have shown that individuals performing repetitive visual search tasks such as assembly line inspection, operation of military drones, and airport baggage screening, may experience a visual decrement of decreasing detection rates with increasing time spent on the task. The mandatory requirement in the U.K. for double reading of screening mammograms facilitated the double-blind randomized clinical trial's design. Mammograms would be interpreted in a batch by one reader, and reversed for the second reader. Peak vigilance at differing points within the reading batch would be identified and analyzed. The assumption was that if a reader in a high-vigilance state detected a cancer missed by a colleague in a low vigilance state, a disagreement would be electronically detected.
The CO-OPS trial ran for 12 consecutive months. All digital mammograms were arranged in batches of approximate 40 women, standard practice in the U.K. Each batch contained cases from a single mammography system acquired in the same day. High risk and symptomatic patients were excluded. The analysis included an intervention group (523,781 mammograms read in 18,797 batches) and a control group (559,004 mammograms read in 18,927 batches). The intervention group had each reader interpret the exams in opposite order, whereas the control group read the exams in the same order. The intervention and control groups had almost identical baseline characteristics. These included the age, batch length (median 35 cases) and previous screening history.
Researchers led by principal investigator Sian Taylor-Phillips, PhD, assistant professor in screening and test evaluation at the University of Warwick Medical School in Coventry, reported that the cancer detection rate for each group was comparable: 0.88% for the intervention group and 0.87% for the control group. The intervention had no effect in any of the subgroups of younger aged women, the first or last five cases in a batch, the first batch of the day for both readers, or later batches in the day.
Secondary outcomes, recall rates, or rates of disagreements were also comparable. The recall rate in the intervention group compared to the control group was 4.14% and 4.17% respectively. The rate of disagreement was 3.43% and 3.48% respectively.
The researchers did determine that the cancer detection rate increased with each increasing year of age of a patient and was higher in women who had not had a prior mammography screening. The recall rate for both categories was also higher. An interesting finding was that the recall rate for individual readers reduced with the time on task, and that the odds of recall decreased after examining 40 cases, but the cancer detection rate did not change.
"The trial results were unexpected and contradict previous research on the vigilance decrement in other fields," the authors wrote. Dr. Taylor-Phillips commented that "psychologists have been investigating vigilance decrement since World War II. There was concern that radar operators searching for enemy aircraft and submarines which appeared as little dots of light on a radar screen might fail to spot the dots after too much time spent on the task. Many psychology experiments have found a vigilance decrement, but most of this research has not been in a real world setting, unlike our study, which involved the interpretation of more than 1.2 million screening mammograms.
Because analysis showed that the recall rate for individual readers decreased with the time spent on task for up to 60 cases with no concurrent change in cancer detection rate, the authors suggested that" examining cases in batches of up to 60 is likely to be beneficial."
Dr Taylor-Phillips and her team are going to expand their research in this area. They are currently analyzing how performance changes over longer reading sessions, and whether examining mammograms at different times of day affects performance.
REFERENCE
Taylor-Phillips S, Wallis MG, Jenkinson D, et al. Effect of Using the Same vs Different Order for Second Readings of Screening Mammograms on Rates of Breast Cancer Detection: A Randomized Clinical Trial. JAMA 2016 315;18: 1956-1965.
Back To Top
---
U.K. Study: Mammographers interpreting screening mammograms "immune" to vigilance decrement . Appl Radiol.
By
Staff News Brief
|
June 07, 2016
About the Author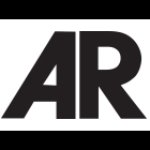 Staff News Brief