Using combined DWI and MRI to locate non-palpable undescended testes
By Staff News Brief
Identifying the location of undescended testes, a common pediatric disorder, can aid in presurgical planning and help determine the optimal type of surgical procedure to be performed. Ultrasound and MRI are the most common imaging exams ordered to detect and locate undescended testes. Radiologists from Cairo University Hospitals in Egypt report in an article published in the Journal of Medical Imaging and Radiation Oncology that the addition of diffusion-weighted imaging (DWI) to conventional MRI has a detected accuracy of 95.7%.
Ultrasound is the most commonly used exam for imaging patients with cryptorchidism, but its accuracy, sensitivity and specificity are poor. Conventional MRI does not perform much better. A meta-analysis of eight observational studies that examined the performance of conventional MRI to identify the presence or absence of testicles in children ranged from 42% to 88% with a false-positive rate of 14%.1
Lead author Sally Emad-Eldin, MD, of the Diagnostic and Interventional Radiology Department, and colleagues conducted a research study to test the efficacy of MRI. They assessed the diagnostic performance of combined DWI and conventional MRI including fat-suppression T2WI for identification and localization of non-palpable undescended testes in 40 consecutive patients during an 11 month period. The patients, ranging in age from 5 months to 18 years, had a total of 47 non-palpable undescended testes. Abdominal, pelvic and scrotal ultrasound scans were performed on all patients prior to MRI.
Axial, and coronal T1WI, T2WI, and fat-suppression T2WI were acquired for each patient. The axial DWI was performed with single-shot spin-echo-echoplanner sequence. Two radiologists independently interpreted the exams, first analyzing the diffusion weighted (DW) images, followed by conventional MR images, and then the combined DW and MRI images. They classified the location of undescended testis into three anatomic domains: intra-canalicular, low intra-abdominal, and high intra-abdominal. Results were considered positive when a testis was identified preoperatively and then detected by laparoscopy.
Laparoscopy identified 18 intra-canalicular, 6 low intra-abdominal, and 5 high intra-abdominal non-palpable undescended testes. Two testicular nubbins and 16 absent or vanishing testes were also detected.
Ultrasonography detected 26 testes, with a diagnostic accuracy of 55%. DWI alone accurately located 43 testes. Conventional MRI alone had an identical accuracy of 91.5%. The combination of DWI and MRI increased accuracy to 95.7%, with a sensitivity of 93.5% and 100% specificity.
Combined DWI and MRI located all intra-analicular and low intra-abdominal testes, but failed to locate two of the high intra-abdominal testes.
The authors supported the use of DWI and MRI because the findings eliminated the need to perform laparoscopy in patients with inguinal testes or nubbins. They noted that a laparoscopy still needs to be performed to confirm an absent testes.
Dr. Emad-Eldin told Applied Radiology that at Cairo University Hospitals MRI was ordered for a minority of patients for surgical planning. She said, "The results of our study did not change the policy in our hospital as the pediatric urologists considered MRI is costly examination with sedation is needed in some patients. But I anticipate this may be changed in the future, as some referring pediatric surgeons and urologists are considering the value of MRI in the preoperative planning."
They also pointed out that the use of imaging of any kind is considered controversial. In fact, current guidelines of the American Urological Association (AUA) advise against the use of "ultrasound or any other imaging modalities of boys with cryptochordism prior to referral [for surgery] as these studies rarely assist in decision-making."2
REFERENCES
Krishnasawami S, Fonnesbeck C, Penson D, et al. Magnetic resonance imaging for locating non-palpable undescended testicles: A meta-analysis. Pediatrics 2013 131:e1908-1916.
Kolon TF, Herndon CDA, Baker LA, et al. Evaluation and Treatment of Cryptochidism: AUA Guidelines. https://www.auanet.org/education/guidelines/cryptorchidism.cfm
Emad-Eldin S, Abo-Elnagaa NA, Hanna SAZ, et al. The diagnostic utility of combined diffusion-weighted imaging and conventional magnetic resonance imaging for detection and localization of non palpable undescended testes. J Med Imaging Radiat Oncol. 2016 60;3: 344-351.
Back To Top
---
Using combined DWI and MRI to locate non-palpable undescended testes. Appl Radiol.
By
Staff News Brief
|
July 18, 2016
About the Author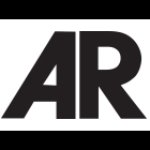 Staff News Brief