RSNA 2020: Bayer, Blackford Analysis Create AI Platform for Radiology
By News Release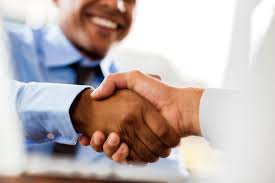 During the Radiological Society of North America (RSNA) annual meeting held virtually this year, Bayer and Blackford Analysis announced an advancement in the use of AI in the imaging field; they entered into a development and license agreement to establish an artificial intelligence (AI) platform for radiology suites. The platform will enable the integration of AI applications into the medical imaging workflow which can support the complex decision-making process of radiologists and is intended to enhance diagnostic confidence.
With aging populations and changing lifestyles leading to an increase in chronic conditions such as cardiovascular disease and other severe illnesses like cancer, the need for medical imaging to facilitate diagnosis, treatment decisions and therapy intervention has grown. However, radiological imaging data continues to grow at a disproportionate rate when compared with the number of available trained readers. Studies report that, in some cases, an average radiologist must interpret one image every 3–4 seconds in an 8-hour workday to meet demands.[i] These trends drive a growing need for integrated solutions which support radiology suites to manage complexity and deliver accurate diagnostic information more efficiently.
"Our agreement with Blackford Analysis reinforces our commitment to innovation in medical imaging. We want to drive AI-enabled radiology solutions that add clinical value by supporting radiologists and their teams in providing clear direction from diagnosis to care," said Alexandre Salvador, Head of Digital Business Solutions, Radiology, Bayer AG. "We are looking forward to combining our long-standing knowledge in life sciences and expertise in radiology with the technology and development capabilities of Blackford Analysis."
The AI platform developed by Bayer and Blackford Analysis will provide access to a virtual marketplace through which healthcare professionals can obtain and manage various diagnostic imaging analysis applications, protocol management tools, departmental workflow tools and AI algorithms. Integrated into the radiology workflow, such offerings have the potential to increase efficiency and reduce errors, as well as the level of manual input needed to enable timely diagnosis, by providing trained radiologists with pre-screened images and identified features.[ii]
Ben Panter, Chief Executive Officer Blackford Analysis said, "We are pleased to join forces with Bayer. Easily integrated into existing workflows, our unique platform technology allows healthcare providers to use imaging information smartly."
Under the terms of the agreement, Blackford Analysis will develop and provide platform technology for Bayer. Via the platform, Bayer will provide integrated AI solutions developed in-house and in cooperation with third parties, contributing with its medical and data science capabilities and deep disease understanding for various conditions.
[i] Hosny A, Parmar C, Quackenbush J, Schwartz LH, Aerts HJWL. Artificial intelligence in radiology. Nat Rev Cancer. 2018;18(8):500-510. doi:10.1038/s41568-018-0016-5
Back To Top
---
RSNA 2020: Bayer, Blackford Analysis Create AI Platform for Radiology . Appl Radiol.
By
News Release
|
December 11, 2020
About the Author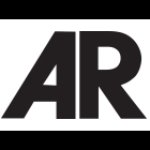 News Release