Using AI to identify drug-resistant TB on chest X-rays
By
Image Gallery
Researchers are exploring how image analysis and machine learning technology can be applied to chest X-rays, which are used to diagnose and monitor TB treatment, to conclusively identify drug-resistant cases of the disease. The sooner cases of drug-resistant TB can be identified, the more quickly patients can receive more timely and appropriate treatment and spread of the disease can be prevented.
In a recent study, researchers obtained from a government database the chest radiographs of 135 individuals who underwent compulsory lung screening in the Republic of Belarus. All had been diagnosed with tuberculosis, and 74 patients, or 54%, were identified as having drug-resistant TB.
In 2017, an estimated 10 million people worldwide developed TB, over 457,000 cases of which were drug resistant, according to the World Health Organization's 2018 global tuberculosis report. An estimated 375,000 individuals had multi-resistant TB and 32,000 of these had extensively drug-resistant TB.1
The researchers were from the Lister Hill National Center for Biomedical Communications at the U.S. National Library of Medicine in Bethesda, Md, the Office of Cyber Infrastructure and Computational Biology of the National Institute of Allergy and Infectious Diseases in Rockville, Md, and the Radiology and Imaging Sciences Department of the National Institutes of Health in Bethesda, Md. Results of the study were published in the December 2018 issue of the International Journal of Computer Assisted Radiology and Surgery.
After finding no significant differences between the ages and genders of the study subjects, staff scientist Stefan Jaeger, PhD, and co-authors developed one feature set based on color, shape, and texture and another based on edge orientation. They created classifications for support vector machine, artificial neural network, and deep learning., and tested all these beginning with each patient's initial chest radiograph and followed by each one's full set of radiographs, which included as many as 23 images. The best performance was achieved by a traditional neural network classifier (ANN) in combination with shape and texture features.
While the study represents early research, the authors wrote, "Our experiments provide evidence that automatic discrimination between drug-sensitive and drug-resistant TB can be possible in the conventional chest X-ray."
REFERENCES
Global tuberculosis report 2018. Geneva: World Health Organization; 2018. Licence: CC BY-NC-SA 3.0 IGO.
Jaeger S, Juarez-Espinosa OH, Candemir S, et al. Detecting drug-resistant tuberculosis in chest radiographs. Int J Comput Assist Radiol Surg. 2018;13(12):1915-1925.
Back To Top
---
Using AI to identify drug-resistant TB on chest X-rays. Appl Radiol.
By
Staff News Brief
|
February 07, 2019
About the Author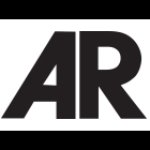 Staff News Brief