Study: Negative Contralateral Breast MRI has High, Reliable Predictive Value
By Staff News Brief
Breast magnetic resonance imaging (MRI) can detect contralateral breast cancer that is mammographically and clinically occult in women who have had a recently diagnosed unilateral breast cancer. However, recommendations for subsequent breast MRI screening vary.
New research by a multi-institutional team of radiologists suggests that women with an initial negative contralateral breast MRI within one year of diagnosis may safely limit second-year surveillance to mammography and a clinical breast examination. The study, published online in the Journal of Breast Imaging, showed that the negative predictive value (NPV) of a negative contralateral breast MRI following initial treatment was 99%.
This results represent potential cost-savings, and may help reduce anxiety among women with newly diagnosed unilateral breast cancer, as well as reduce the number of prophylactic mastectomies.
Researchers led by Nanette D. DeBruhl, MD, of the David Geffen School of Medicine at the University of California-Los Angeles, reviewed 24 months of clinical history of 969 women who participated in the American College of Radiology (ACR) Imaging Network Trial 6667. Their objectives were to determine how many patients developed breast cancer within 2 years of their initial contralateral breast MRI exam.
Thirty-six patients, or 3.7%, developed contralateral breast cancer, 33 in the first year and 3 in the second year of follow-up. The diagnostic yield of breast MRI for contralateral mammographically and clinically occult cancers was 3%, with an NPV of 99%.
None of the three second-year cancers were diagnosed with MRI. Two cases in which a mastectomy and a core needle biopsy had been performed to investigate suspicious breast MRI findings turned out to be benign lesions.
"The additional MRI in year 2 provided no cancer yield and probably caused some harm to the participants because of the unnecessary intervention," the researchers wrote.
"Given the lasting diagnostic accuracy of contralateral breast MRI shown in our study, such MRI surveillance may not need to begin until 2 years after the initial negative MRI at the time of diagnosis," they added, nonetheless adding that such MRI surveillance might still be required in the presence of recommendations for MRI based on clinically suspicious findings or abnormalities identified with other imaging modalities.
The authors also recommend long-term studies to determine the appropriate breast MRI protocol for breast cancer surveillance.
Reference
DeBruhl ND, Lee S-J, Mahoney MC, et al. MRI Evaluation of the contralateral breast in women with recently diagnosed breast cancer: 2-year follow-up. J Breast Imaging. Published online November 8, 2019. doi:10.1093/jbi/wbz053.
Back To Top
---
Study: Negative Contralateral Breast MRI has High, Reliable Predictive Value. Appl Radiol.
By
Staff News Brief
|
January 24, 2020
About the Author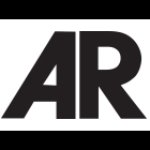 Staff News Brief