MIS-C: Study Documents Dangerous Post-COVID Pediatric Condition
By News Release
Researchers from Boston Children's Hospital and Harvard University have documented the alarming effects of multisystem inflammatory syndrome in children (MIS-C), a condition appearing in some children who have had COVID-19. The research was published in Radiology: Cardiothoracic Imaging.
"We observed that the majority of pediatric patients with MIS-C associated with COVID-19 present with cardiogenic shock, many with imaging findings of acute heart failure," the authors wrote.
Thought to be a post-viral hyperinflammatory response, MIS-C can cause catastrophic multiorgan damage, including heart failure, liver and kidney injury, respiratory distress and brain damage. While most children recover with treatment, the condition can be fatal.
CAPTION: A 7-year-old boy, RT-PCR positive for COVID-19, who presented with MIS-C associated with COVID-19, with symptoms including fever, sore throat, vomiting, abdominal pain, truncal rash and hypotension. Frontal chest radiograph shows cardiomegaly, pulmonary edema, and small bilateral pleural effusions in keeping with heart failure.
The clinical and imaging features of pediatric MIS-C associated with COVID-19 resemble late-stage severe adult COVID-19, possibly due to a similar hyperinflammatory cytokine storm.
The article focuses on the chest imaging findings of 20 pediatric patients with MIS-C. The three main chest imaging findings observed include heart failure, acute respiratory distress syndrome pattern and pulmonary embolus.
"The growing number of pediatric cases of MIS-C associated with COVID-19 suggests that COVID-19 is likely far more than just a respiratory illness in the pediatric population," the researchers conclude. "In addition to the previously described pulmonary parenchymal abnormalities seen in typical, presumed acute COVID-19 infection, MIS-C associated with COVID-19, which is likely a post-viral hyperinflammatory process, is now known to cause multiorgan damage, including heart disease, liver injury, kidney failure, gastrointestinal and dermatologic manifestations, among others.
"This signals an important paradigm shift in our understanding of pediatric COVID-19 infection," they add, "from a primarily respiratory illness to multi-organ system disease."
For more information, see Thoracic Imaging Findings of Multisystem Inflammatory Syndrome in Children (MIS-C) Associated with COVID-19: What Radiologists Need to Know Now.
Back To Top
---
MIS-C: Study Documents Dangerous Post-COVID Pediatric Condition . Appl Radiol.
By
News Release
|
July 30, 2020
About the Author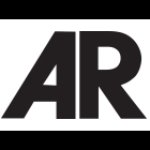 News Release