Canon Introduces High Definition Imaging Detector for Vascular and Interventional Procedures
By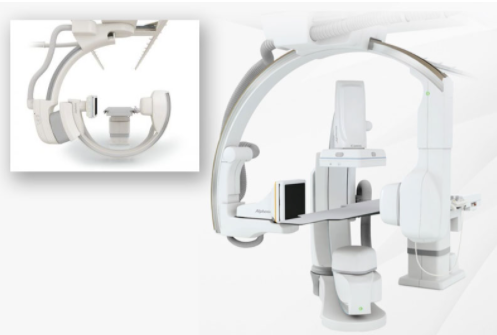 Canon Medical Systems Corporation is introducing the 12"×16" Hi-Def detector that according to the company provides more than twice the spatial resolution of conventional flat panel detectors, helping clinicians see fine details in complex interventional procedures. The new 12"×16" detector joins the existing 12"×12" Hi-Def detector to provide clinicians with the ideal size for their unique procedural needs.
"All those things which the device does that were impossible to see with conventional flat panel detectors become overly abundant with Hi-Def detector technology," said Dr. Adnan Siddiqui, director of Neurological Stroke Services, Kaleida Health; CEO of The Jacobs Institute; and Professor of Neurosurgery at The University at Buffalo.
Now available on aforementioned Canon Alphenix interventional systems, the 12"×16" Hi-Def flat panel detector offers the highest resolution in the market. Made up of the world's first true high-definition detector – with 76 micron resolution – for resolving fine details, the unique hybrid 12″x16″ panel is combined with high-definition flat panel technology that results in resolutions of 2.6 lp/mm (Standard) and 6.6 lp/mm (Hi-Def detector).
"We're taking outcomes driven innovation in interventional imaging one step further than ever thought possible with the availability of Hi-Def on all of our Cardiac and Vascular systems. Having Hi-Def provides improved image quality and interventional imaging efficiency at a lower dose for all clinical specialties (IR/IO, IN, and IC), which will be very important for clinicians and for patients," said Bill Newsom, managing director, Vascular Business Unit, Canon Medical Systems USA, Inc. "With the highest level of resolution available in the market, and now in an additional size of 12"x16", our customers have the ability to perform minimally invasive procedures with fine detail images, enabling them to prioritize clinical decisions and patient outcomes."
Evolving minimally invasive treatments for vascular diseases such as stroke, embolization and aneurysms, places increasing demands for high definition real time imaging to aid the interventionist in catheter position and deployment of devices such as balloons, coils, stents, or flow diverters, the Hi-Def detector provides higher spatial resolution modes with sharper and visually improved images, compared with those of traditional FPD images.
Canon Medical is showcasing Alphenix Hi-Def detector technology at this year's virtual Radiological Society of North America (RSNA (https://us.medical.canon/news/events/rsna/)) annual meeting from November 28 through December 2, 2021.
Back To Top
---
Canon Introduces High Definition Imaging Detector for Vascular and Interventional Procedures. Appl Radiol.
By
News Release
|
November 28, 2021
About the Author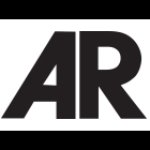 News Release