ACR Advocacy Addresses Pending Payment Cuts and Expanding Access to Care
By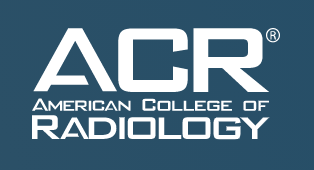 The American College of Radiology (ACR), in collaboration with a broad coalition of healthcare provider organizations, delivered a letter to members of the 117th Congress to again note the provider community's appreciation for Congress' year-end action to mitigate the payment cuts generated by changes to evaluation and management (E/M) codes.
As a result of advocacy by this ACR-led coalition, the year-end Consolidated Appropriations Act (CAA) rolled back the scheduled payment cuts to radiologists by more than half – from 10% to approximately 4% for 2021 – with further, phased-in adjustments thereafter. This mitigation offered a reprieve from the disastrous cuts that were slated to start Jan. 1 and provided an opportunity for the ACR and its coalition partners to continue engagement with Congress and the Centers for Medicare & Medicaid Services to identify a longer term solution.
The letter, signed by 75 organizations representing both physician and non-physician healthcare providers, thanked lawmakers for including provisions in the CAA to address pending payment cuts and outlined a collective desire to continue working with lawmakers to permanently resolve this critical issue.
Also, the ACR recently cosigned a letter led by the American Medical Association urging Congress to extend the current moratorium on the 2% across-the-board Medicare payment reductions. These statutory reductions were enacted via a sequestration requirement in the Budget Control Act in 2011. The current moratorium, which was included in the Consolidated Appropriations Act and signed into law in December 2020, is scheduled to expire March 31.
Citing the ongoing stress to the healthcare delivery system caused by the COVID-19 pandemic, the physician community has requested the moratorium be extended through the duration of the public health emergency.
The ACR will continue to advocate for the moratorium extension to ensure patients retain access to high-quality imaging services.
Cigna Expands Pediatric Access to Hospital-Based Imaging
In response to a letter from the ACR and the Society of Pediatric Radiology (SPR), Cigna, one of the nation's largest commercial insurers, recently expanded accessibility of hospital-based imaging for pediatric patients.
The November 24 letter urged the insurer to expand its site of care medical necessity criteria to allow children up to 19 years of age to have high-tech imaging procedures performed and monitored at sites with appropriate pediatric imaging expertise, including hospital-based imaging.
The ACR and SPR are appreciative of Cigna's decision to update its "Site of Care: High Technology Radiology " policy, effective February 22. The policy, originally effective August 2020, requires, with limited exceptions, high-tech imaging services to be performed in freestanding imaging centers rather than hospital outpatient departments. The pediatric exception previously applied only to children up to age 10.
The revised policy allowing children up to age 19 to access hospital-based advanced imaging will have a positive impact on the quality and safety of pediatric care for children and adolescents. Hospitals often staff specialized pediatric radiologists, who are the most experienced physicians for monitoring and interpreting these advanced imaging studies, as well as the technologists and nurses who are specially trained to interact with and perform diagnostic computed tomography scan and magnetic resonance examinations for the pediatric population.
Back To Top
---
ACR Advocacy Addresses Pending Payment Cuts and Expanding Access to Care. Appl Radiol.
By
News Release
|
March 04, 2021
About the Author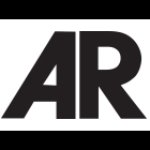 News Release